21.10.2022
We are thrilled to announce that we will be performing at this years' edition of
ICE MUSIC FESTIVAL NORWAY .
Saturday, 4th of February at 16:00

---
1.10. 2022
Listen to the IceTwizze podcast, where we share some information about the process of creating our newest production,  ´Melting Point´ :

---
23.09.2022

WE ARE GOING ON TOUR !!!  

Our newest Production, Melting Point will be presented in several cities in Norway from February - April 2023. More info and ticket sales coming soon !
The performance is supported by, among others: Kulturrådet (Norwegian Arts Council), nyMusikk Stavanger and nyMusikk Vestfold.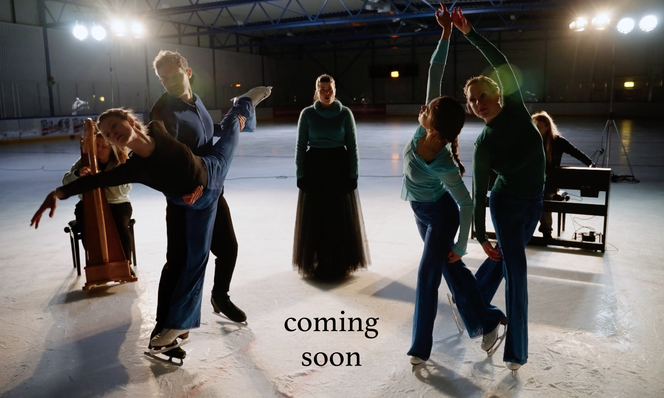 ---
17.03.2022
Our VOD - performance ´Winter Tales´ is now available on demand: 
(link to the tickets below)
---
30.11.2021 
We are glad to announce that we have received support from Norwegian Arts Council (Kulturrådet) for composition of music for our performances next season !

Our collaborating composer, Anders Hannevold will create a musical meeting between his earlier work ´Glazing Over´,  Schubert´s ´Winterreise´ and the new composition - all this especially for our unique performance combining classical instruments, contemporary skating and dance.

We are deeply grateful for receiving this grant and will continue to work hard, so that you - our audience - can experience a truly magical performance, coming to selected venues in 2023.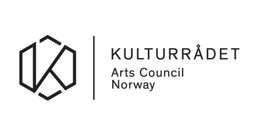 ---
An article, that popular figure -skating themed website and podcast ICE TWIZZLE has published about us in September 2021: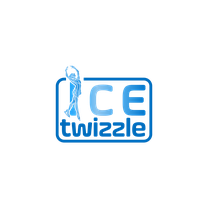 ---
´A Dialogue. Work In Progress.´
A short video performance, combining contemporary skating and dance. 
Music by Aurora ©
---
Dance improvisation video filmed in Norwegian mountains.
With Małgorzata Osypińska and our collaborating dance artist Aga Kociołek.
---
PODCAST WITH NORDIC ICE THEATRE: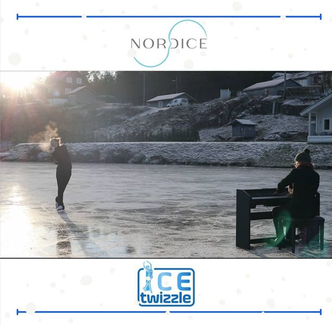 In June 2021, our founder and artistic director, Malgorzata Osypinska (Margret) had the pleasure to be a guest on the Ice Twizzle podcast, on behalf of the company.
She talked about Nordic Ice Theatre´s origins, combining artistic figure skating with other art forms and revealing a bit of information about our upcoming project ´Winter Tales´.
You can listen to it here:
It is also available with all of the major podcast providers.

Check also out other podcasts by Ice Twizzle !
---
ROLLER SKATES /ROLLERBLADES COURSE: SUMMER 2021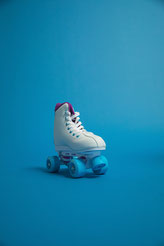 We´re glad to announce that Øygarden Kommune has chosen us to be one of the
providers of summer activities for children at the turn of June and July 2021.
We will be holding free roller skates / rollerblades course for children and young people aged 9-19 i the period 28.06.2021 - 02.07.2021.

More information: 
* if you too want to learn to skate, but are not from Øygarden, or are over the age of 19, do not hestitate to contact us ! 
---
 ´Winter Tales´  TRAILER 
See the first trailer for our digital performance combining contemporary skating and classical music:
---
´From Bergen With Love´ - a skating duet, performed by our artists Malgorzata Osypinska and Maciej Kus, with Anders Hannevold on piano, performing ´Gnossienne No. 5´ by E.Satie. This is a celebration of love - the human one - but also the one for art, nature and for the city of Bergen that we are based in:
---
Article in ´Bergens Tidende´ about our video ´From Bergen With Love´ :
---
A video of our founder and choreographer Malgorzata Osypinska skating on a lake Morlandsvatnet to a music by E.Grieg, played by Norwegian pianist and composer Anders Hannevold: 
---
´Blade of Love´ with music by Malkin Fritz. A video project, directed by Serbian artist Jovana Solunović - Mitrović, choreographed by Małgorzata Osypińska:
---
Article in ´Bergensmagasinet´ about Skansedammen Presentation
---